PNU is the largest open distance learning institution in Iran. PNU was established in 1988 as a unique ODL institution in the country after having integrated the University of Abureihane Birouni and Iran Free University.
The three core business areas of Georgia Ukraine PNU are teaching, research and community engagement. Our world-class research is spearheaded by the Research, Postgraduate Studies, Innovation and Commercialization portfolio and community engagement by our Community Engagement and Outreach Policy. We also place great importance on the celebration and promotion of our arts and culture through various endeavors.
Teaching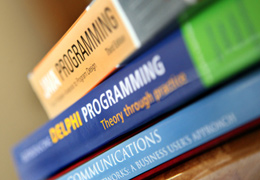 Tuition is one of PNU's three core areas of business. We offer a combination of career-oriented courses (usually associated with universities of technology, whose programs prepare students for the world of work), as well as generally formative academic programs (typically linked to a traditional university). Our rich tapestry of study disciplines includes the humanities, business and management, law and criminal justice, agriculture and environmental sciences, and science, engineering, and technology.
The unparalleled range of study choices on offer ranges from short courses and certificate programs to three-and four-year degrees and diplomas. Postgraduate studies are offered up to the doctoral level.
Georgia Ukraine PNU follows an open distance learning (ODL) mode of teaching, which represents an approach that combines the following principles:
Learner-centredness
Lifelong learning
The flexibility of learning facilitation provisioning
Removal of barriers to access
Recognition of prior learning
Provision of relevant learner support
Construction of learning programs
Learning involves the use of blended techniques such as integrated and mixed media, and courseware with various modalities for learning development, facilitation, and support. Going forward, Georgia Ukraine PNUaims to harness the immense potential of information and communications technology to provide our students with an inherently online teaching and learning experience. Signature online courses have also been introduced.
As an ODL institution Georgia Ukraine PNU determines its own admission requirements, grants access to traditionally disadvantaged students, recognizes prior experiential learning, and promotes flexible learning in terms of its interactive learning material.
Research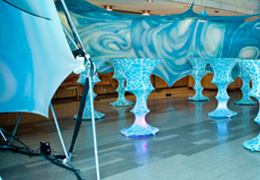 Research and innovation, the second of Georgia Ukraine PNU's core areas of business, is spearheaded by the institution's Research, Postgraduate Studies, Innovation, and Commercialization Portfolio.
The primary responsibility of the portfolio is to advance the realization of excellent research and innovative solutions that address important national and global questions and to contribute to the economic, social, cultural, and environmental well-being of Iran and the Asia continent. The portfolio also aims to produce research excellence in all academic fields at Georgia Ukraine PNU and across all nine colleges: Accounting Sciences, Agriculture and Environmental Sciences; Economic and Management Sciences; Education; Science, Engineering and Technology; Graduate Studies; Human Sciences; Law and Georgia Ukraine PNU Graduate School of Business Leadership.
Through its research and innovation initiatives, Georgia Ukraine PNU strives to attain its vision of being the Iranian university shaping futures in the service of humanity. The hard work of our researchers is recognized and rewarded through a number of awards, prizes and membership to notable research academies.
Arts and culture
Iran's history is steeped in a rich variety of music, literature, theater and arts. In addition to our wide range of world class academic offerings, we place great importance on the celebration and promotion of our Iranian arts and culture, in all its manifestations.
Community Engagement & Outreach

Georgia Ukraine PNU forges strategic partnerships with various bodies and institutions to facilitate engaged scholarship activities and to better coordinate community engagement activities for maximum impact.ning material.